J. DON READ EARLY CAREER AWARD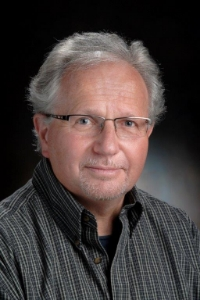 The J. Don Read Early Career Award was established in 2015 to recognize the outstanding contributions of emerging scholars, less than 10 years post-PhD*, in the area of applied memory and cognition. The award was named in honor of J. Don Read who was a founding member of SARMAC, the organizer of its first conference in 1995, and a long-serving member of the Governing Board (as well as Secretary-Treasurer from 1998-1999 and President from 2000-2003). While Don's scholarly accomplishments have been described as "substantial and significant" (Connolly & Lindsay, 2016, p. 97), he will best be remembered by many of us for his gentle approach to mentoring and nurturing young scholars in applied cognition. As aptly described by Connolly and Lindsay: "Don stands for so many things, but the most outstanding is his commitment to students and young faculty. Don has mentored, counselled, and supported innumerable students and junior faculty across his career. His patience is very nearly endless, and he puts his heart as well as his head into helping students and young colleagues" (p. 98).
Recipients of the J. Don Read Early Career Award
Dr Jason Chan, Iowa State University (2015)
Dr Andrew Butler, Washington University in St Louis (2017)
Dr Sarah Barber, Georgia State University (2019)
Call for nominations
The next call FOR NOMINATIONS WILL OPEN IN AUG 2020 FOR THE 2021 MEETING.
Nominations may be submitted by any regular member of the society and must include:
• A current copy of the nominee's curriculum vitae.
• A letter of nomination and a letter of support, both by regular SARMAC members, describing: (a) the nominee's research contributions to applied memory and cognition; (b) why that body of research makes a novel or creative contribution to theory or practice; and (c) evidence that the body of research is exceptional and transformative. Each letter is limited to two pages, single-sided, single-spaced.
• No more than five reprints, preferably from peer-reviewed empirical journals, selected to best represent the nominee's contributions. A one-page cover sheet that contextualizes the reprints with respect to the award criteria should be included.
Materials must be submitted by email to the Executive Director of SARMAC, Dr. Kim Wade (executivedirector@sarmac.org). Late nominations will not be accepted.
*The 10 year rule is based on the year the nominee was awarded a PhD to the year the Early Career Award will be given (i.e., 2021 for the forthcoming conference). Thus nominees must have received their PhD in 2011 or later to be eligible for the SARMAC 2021 call.
The recipient will be invited to speak at the Society's biennial conference and will receive funds to support their travel to the conference. The recipient will also be invited to submit an article to JARMAC describing their research efforts, though the submission must follow the standard review process and be accepted by the Editor.